Hello, campers –
As those of you who have been hanging out here at Author! Author! any length of time have probably surmised, there are few eventualities I enjoy more than when a deeply talented, hard-working writer gets a first book published — unless it's when a magnificently gifted, ardently committed established author has a new book out. And if, as in the case of today's guest blogger, it's also a writer who has not only paid her dues in not one, not two, but three different book categories, but also takes the time to help aspiring writers learn the craft ropes, well, you'll pardon me if I become downright giddy.
Why, you ask, hesitant to join me in cavorting around the nearest bonfire? Having grown up watching many, many authors that later became household names claw their way to public recognition, word by word and reading by reading, I must confess that I get a kick out of seeing good writers succeed. I also believe quite firmly that those of us that celebrate not only our own literary milestones, but those of our fellow writers, have an easier time keeping the faith over the course of that uphill climb.
And not merely because the road up the mountainside is notoriously windy and steep: it's hardly a news flash that in the literary world, your garden-variety overnight sensation has often put in a decade or two of intensive toil before attaining public recognition. By cheering on our compatriots, we can reaffirm our sense that a difficult path is not an impossible one: good writing does indeed get published. We can also learn from those who have tread the byways before us how to navigate it — and, if the author in question is generous enough to share her experience and expertise, perhaps pick up a few tips to improve our writing as well.
That's why I asked the perpetually wonderful Bharti Kirchner, author of five critically-acclaimed novels, four cookbooks, and hundreds of magazine and newspaper articles, to share her insights into writing today. She's well worth attending to: in addition to being one heck of a conference speaker on craft (something surprisingly few writers' conferences have been concentrating upon lately), Bharti is one of the Pacific Northwest's great food writers, both in nonfiction and in fiction. Her Pastries: A Novel of Desserts and Discoveries is one of my favorite food-related novels of all time; I would urge anyone seriously interested in learning how to handle comestibles on the page — not nearly so easy as it looks — to study it carefully.
Why? Well, Bharti's a well-established master of sensual detail. Her characters do not experience food merely as a fleeting sensation dancing upon their taste buds: her narratives speak to the eyes, the ears, the skin, the nose, the psyche. Her characters experience life down to their viscera. Pastries is also a wonderfully evocative and accurate portrait of Seattle life, for those of you looking to learn something about establishing a sense of place.
Just of author — and writing — I like to celebrate here at Author! Author! in short. And to help all of you get in the habit of rejoicing that such authors have put in all of that hard work, I'm going to pop a metaphorical champagne cork over her new novel, Tulip Season: A Mitra Basu Mystery, by offering all of you something that could help move you along that uphill climb: the opportunity to generate some Eye-Catching Query Letter Candy.
That's right, campers: it's time for this year's Author! Author! Awards for Expressive Excellence. This time around, we're going to be concentrating on writing through all of the senses in a competition I like to call the Sensual Surfeit Literary Competition of 2012. This year, we're accepting novel, memoir, and narrative nonfiction book excerpts in a quest to find the best previously-unpublished sense-oriented writing that's not in a sex scene. And this time, instead of asking for just a first page, the entries will consist of an entire scene of 8 pages or less.
Why, yes, that is a bit of room to flex your descriptive muscles, now that you mention it. To make it even more interesting, the judges and I have decided to create more separate categories for different kinds of writing.
That's not all, either. Because some of you asked so nicely last year, I'm not just going to announce the contest's rules and deadline and leave you to it. Over the next few weeks, I'm going to be using this literary competition as a springboard for wrapping up our ongoing discussion of craft in contest entries.
Yes, really: we're going to be using this contest not only to help build up the writing chops to bring the senses to life on the page, but to learn how to wield those skills to maximum effect in contest entries and manuscript submissions.
You'll find the rules at the end of this post. Yes, yes, I know: I usually list them at the top, and I shall surely devote an entire post to them down the line, but I think that what Bharti has to say will be so helpful to your initial brainstorming about what you would like to enter in this contest — which is going to call upon all of your creativity — that I am going to introduce her and her insights first.
Because Bharti is so delightfully prolific, I can do that in several ways. First, as always, I can show you the publisher's blurb for her latest book:
A missing domestic-violence counselor. A wealthy and callous husband. A dangerous romance.

Kareena Sinha, an Indian-American domestic-violence counselor, disappears from her Seattle home. Her best friend, Mitra Basu, a young landscape designer, resolves to find her. Mitra's search lands her into a web of life-threatening intrigue where she can't be sure of Kareena's safety or her own.
And, while we're at it, let's take a gander at some deservedly high praise for it:
"Mitra is gunpowder chutney to the mystery genre, her adventures a hot refreshing blast of sumptuous storytelling. Bharti Kirchner has once again conquered another literary field. Highly addictive."

– Skye Moody, author of the mystery THREE BAGS FULL: A SHEEP DETECTIVE STORY

"Tulip Season is an evocative taste of Seattle's darker side."

– Cara Black, author of the mystery novel MURDER AT THE LANTERNE ROUGE

"A multi-layered mystery, Tulip Season is carefully crafted. Set against the backdrop of spring and its promise of new growth, the heat is on as master gardener, Mitra Basu, pulls out all the stops searching for her missing friend, Kareena, a domestic violence counselor who herself may have been abused. A sense of menace is palpable as Mitra puts together all the pieces that lead her to a bittersweet but welcome epiphany. Lovely and compelling!"

– Curt Colbert, co-author of the upcoming mystery novel, DIAL 'C' FOR CHIHUAHUA
I could also, to give you a sense of her range, bring up my favorite of her cookbooks, The Bold Vegetarian, of which Publishers Weekly said:
Only a stoical (or very full) cook would not be tempted by the recipes here, which kick off with Carmelized Garlic from Spain, Pecan Mushroom Pate from France and Indian-Style Roasted Potatoes redolent of asafetida, mustard oil, cumin and mango powder. While Kirchner (The Healthy Cuisine of India; Indian Inspired) draws heavily on that subcontinent for inspiration, she includes recipes from China, Spain, France, Japan, Mexico, Thailand, Korea, the Middle East and the U.S. She also melds recipes to come up with some truly appetizing new dishes, such as an Asian Pesto that combines the flavors of the Italian original with hints of the lime/peanut/garlic sauces of east Asian cooking. Kirchner is sparing in her use of fat, relying on cooking techniques, spices, flavored oils and judiciously combined textures to create good taste. Her gentle tours through international marketplaces, the extensive "vegetarian pantry" and the descriptions of recipes' evolutions are likely to inspire readers' inventiveness, although the more timid can rely on the generous helping of serving suggestions and listed substitutions.
And then I could, I suppose, answer the question that half of you have been shouting out there in the ether — how on earth does a writer move so easily between book categories? — by referring you to the excellentAuthornomics interview in which she talks about just these sorts of practicalities. Or, for those of you with a bit more time and a hankering to hear about craft, I could easily send you straight to a really interesting interview with Book Lust's Nancy Pearl:
But I always feel that the best way to find out about a writer is by — wait for it — reading her writing, don't you? So I'm going to let her speak for herself without further ado. I shall meet you on the other side with particulars about the writing contest.
Join me, then, in welcoming today's guest blogger, one of the local greats. Take it away, Bharti!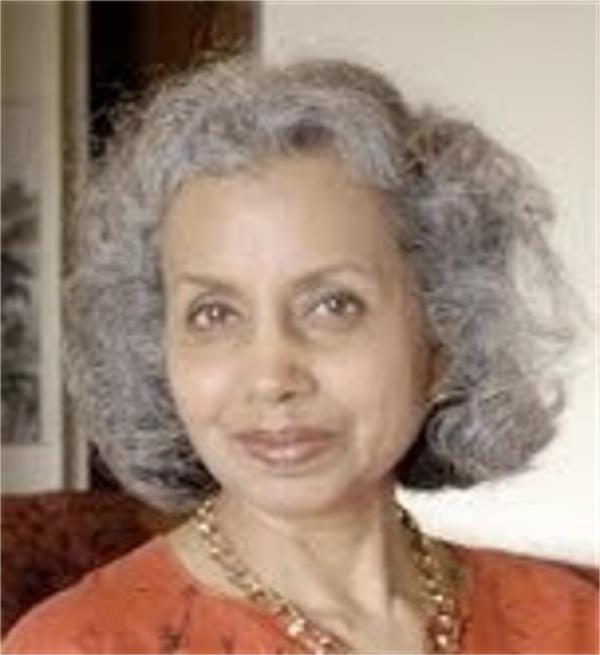 Years ago at a Bouchercon conference (a conference meant for mystery readers) held in Seattle, I heard the following anecdote. A group of out-of-towners, who had come to Seattle specifically for this conference, got together in the evening and ventured out to try various local restaurants.
Off they went hopping from one restaurant to another, places where their favorite sleuths had dined in the mystery novels they'd enjoyed.
The story moved me. I loved food and always wanted to write about it. At the time I was a novice writer, mostly doing magazine pieces, but immediately appreciated the power of food references, how much they affect the readers.
My passion for food continued to grow. With the passing of years, I went on to write four cookbooks and numerous magazine food articles. Possibly in a future post, I'll talk about the phenomenon of writing nonfiction books/short pieces on the subject. In this post, I'd like to dwell on the use of food in fiction and creative nonfiction (such as a memoir).
My emphasis would be on how to find opportunities to make food a character (large or small) in your writing or use food to advance the plot. In the process, I'll give examples from my latest novel, Tulip Season: A Mitra Basu Mystery and also a previous novel, Pastries: A Novel of Desserts and Discoveries.
Why is food so important in writing? When M.F.K. Fisher was asked why she wrote about food and not about love or war, she said, "Because I am hungry." In my humble opinion, we hunger for a taste sensation in our mouths because we're hungry to taste life.
Perhaps that is why cooking has always been a big part of my existence. Baking, in particular, fascinates me. I lose all sense of time as I mix the flour with baking powder, whisk the eggs, and add the almond extract. It gives me great pleasure to inhale the aroma of a tart baking in the oven. The pleasure doubles when I serve the finished product, warm and rosy, to family and friends.
I'd always dreamed about writing a book on baking. But there are far too many baking books in the marketplace. So I thought of a different way of giving expression to my baking urges. What if I made baking a pivotal element in a work of fiction?
In my fourth novel, Pastries, I found just such an opportunity. The setting was a neighborhood bakery in Seattle and many of the players were bakers. I had ample opportunity to infuse the pages with the aroma of melting chocolate and fresh vanilla beans. I had moody bakers who didn't show up. I also had bakers who literally forgot the icing on the cake.
Pastries, incidentally, isn't just about baking. In the plot, I'd worked in Sunya's dilemmas: a broken romance, mother who's about to marry a man she doesn't like, and intense competition from a chain bakery named Cakes Plus. I had to be aware of one thing: not to overdo the food descriptions, not to overwhelm the readers' palate with mentions of chocolate mousse and cinnamon buns. A little food description goes a long way.
To paraphrase a reviewer: This novel deals with such diverse elements as the WTO riots in Seattle, Zen in the workplace, and wasabi cheesecake.
What do you love about food and cooking? Can you put that in a novel or memoir?
Sometimes it's not the actual dishes that the characters' consume that move the story but rather the moods around the dinner table, the emotions that suddenly soar. Here is an example from my latest novel, Tulip Season. Mitra, a landscape artist, is intent on finding her best friend Kareena who is missing. She's done all she could and has had the help of community members and friends, and there is no lead.
In this particular scene, Mitra and Ulrich sit at her kitchen table, sharing a dinner of cauliflower curry, candlelight between them. Mitra is fascinated by Ulrich, a mysterious man from Germany she's recently met. For a moment she's able to let go of her worries about her missing friend and concentrate on the plate before her. Ulrich says he loves her cooking and asks her if she grew the vegetable herself. She says yes.
More compliments follow. They're bantering, having a lively conversation. He even mentions the words "honeymoon" and "couple." She drinks it all in, losing herself in a daydream about them getting married, and even picturing the wedding ceremony in the nearby rose garden.
Then her eyes fall on the candlelight. A moment ago, it was shivering. Now it is dead.
Only by creating a cozy dinner scene first was I able to do this foreshadowing. Food can lead you to unexpected twists and turns.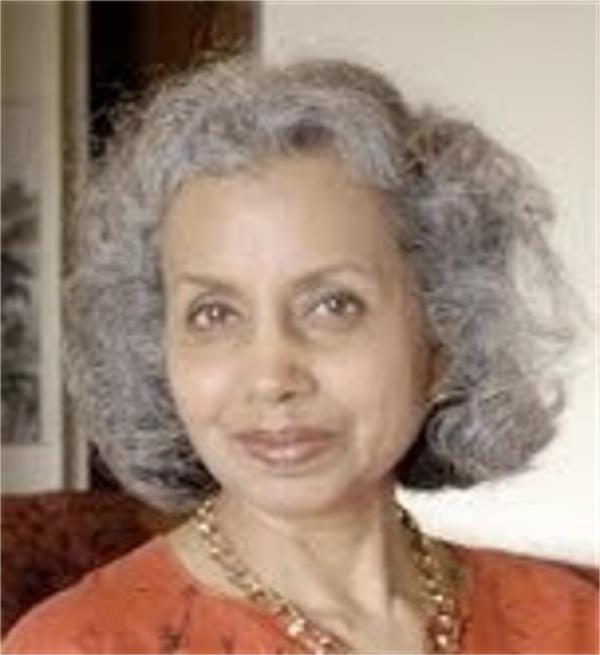 Bharti Kirchner is the author of nine books—five critically acclaimed novels and four cookbooks and hundreds of short pieces for magazines and newspapers. Her fifth novel (a mystery this time), Tulip Season: A Mitra Basu Mystery, is now out.
Bharti is Contributing Editor for The Writer. She has written for Food & Wine, Vegetarian Times, Writer's Digest, Fitness Plus, Northwest Travel, and The Seattle Times. Her essays have appeared in ten anthologies, the most recent being Imagination and Place: Weather.
Bharti has won a VCCA (Virginia Center for Creative Arts) Fellowship, a City Artist's Project award, two Seattle Arts Commission literature grants, two Artist Trust literature grants, and has twice been a Fellow of Jack Straw Productions. She has been honored as a Living Pioneer Asian American Author. She is a popular speaker at writer's conferences nationwide, and may be followed on Twitter: @bhartikirchner.
Anne again here — wasn't that fun? Now let's talk about this summer's literary contest. First, Since we're going to be concentrating upon craft issues this summer at Author! Author!, this season's writing contest is going to focus squarely upon their importance to expressive excellence. We always like to reward good writing, but this year, we're going to be expanding the variety of categories.
All entries must be writing for the adult market (don't worry; there will be a YA contest later in the summer), but Memoir and Narrative Nonfiction will be separately judged, for instance, as well several different stripes of genre fiction. That way, we may reward a broader variety of writing. A certain minimum number of entries must be received in each category, however, for the prizes to be meaningful, so do tell your friends and critique group members!
We're also making the writing challenge more difficult than in years past. The Author! Author! Awards for Expressive Excellence have always rewarded entries featuring strong, sense-based detail and imagery, but this year, that will be the primary judging criterion. To that end, we're calling only for scenes that utilize a range of senses in interesting and unexpected ways. But in order to keep things interesting (and the results PG-rated), entries must present a scene that does not involve overtly sexual contact.
So although this competition is for writing that incorporates all of the senses, we will not be accepting sex scenes, period. Nor will we accept an entry containing profanity. Not that there isn't some great sensual writing dealing with that arena of human experience, as well as some magnificent swearing, but this is a blog committed to making it possible for writers of all ages and varieties of Internet access to participate.
Many library and home computers are protected by blocking programs, you see. And I would hate for any members of our community not to be able to view the winning entries in each category — which will be published here. (More on that later.)
Third, we're opening up the possibilities for what you can enter. Yes, the contest is still calling for manuscript excerpts, so entrants will not have to take the time away from their works-in-progress to write something new, something folks seemed to feel pretty strongly about in years past. But this time, the entry need not come from the opening pages of the book; by popular demand, entrants will be allowed to submit a synopsis that shows the judges where the submitted scene falls in the manuscript.
Finally — and I suspect this will please many of you — you actually do have most of the summer to contemplate entering. Why? Well, in previous years, some members of our little community complained (nicely, of course) that they didn't have enough lead time to pull together an entry.
So this time around, I'm giving you until the week before Labor Day. In fact, I'll let you cut it so close that you will be able to smell your neighbors' charcoal heating up for weekend burger-grilling: the deadline is midnight in your time zone on Tuesday, October 30, 2012Monday, December 3, 2012 — changed by popular demand!
So you have a nice stretch of time to polish up those scenes. Please read all of the rules carefully, and feel free to ask follow-up questions.
Seriously, please ask if anything at all proves puzzling. As I always do when I'm planning to work on a contest-entry series, I polled a discreet group of veteran contest judges about trends in entries, and wouldn't you know it? Every single one of them expressed the wish that good writers would read contest rules more closely.
Why? Because it's the single most common reason for not making it to the finalist round.
I just mention.
In the fine tradition of the Author! Author! Awards for Expressive Excellence, then, and as part of my ongoing quest to provide good writers with much-needed ECQLC, I am proud to announce:
The Sensual Surfeit Literary Competition of 2012

Although the last time any of us here at Author! Author! checked, human beings experience the known world through their sensory organs, the overwhelming majority of manuscripts seem to rely mostly upon just two: sight and sound. That's understandable, of course, since the world is stuffed to the gills with television, online, and movie storylines that must depend upon only those two senses to convey meaning. On the printed page, however, there's seldom a reason for a narrative to limit itself to only what could be observed on a screen.

In order to encourage aspiring writers to incorporate more senses — and more specific sense-oriented detail — in their manuscripts, the Sensual Surfeit Literary Competition of 2012 is calling upon you to wow the judges with just how thoroughly you can make them feel that they are there for one scene in your book.

The catch: it cannot be a scene that contains overtly sexual activity. Find other ways to engage the senses. And the scene in question must be 8 pages or less.

Winners will not only receive fabulous prizes (hold your horses; we're getting to those), but may have their scenes and accompanying synopses both published and critiqued in a post here at Author! Author! for all the world to see and admire. To be specific:

The grand prize winner in each category will receive a half-hour Mini Consult on a query, synopsis, and first 10 pages of the manuscript from which the winning scene was excerpted, as well as having the winning entry, bio, and an author photo posted on Author! Author!

First and second place winners will have their entries posted and critiqued on this blog.

Third place winners will receive copies of Tulip Season: A Mitra Basu Mystery.

Because winners will also be awarded life-long bragging rights and coveted ECQLC , the judges reserve the right to award as many (or as few) prizes as the quality and quantity of the entry pool in any given category warrants. Awards are purely up to the discretion of the judging panel.

Entrants may enter more than one category, but a particular scene may be submitted in only one category. Please select your category by the type of book from which the scene is taken, rather than the content of the scene itself. The categories are as follows:

Category I: Literary fiction, women's fiction, and mainstream fiction

Category II: Science fiction, fantasy, and paranormal

Category III: All other genre fiction, including romance and mystery

Category IV: Humor (either fiction or nonfiction, but please do tell the judges which)

Category V: Memoir

Category VI: Narrative nonfiction, cookbooks, and academic books

All entries must be submitted via e-mail to contest(at)annemini(dot)com by Monday, December 3, 2012, at midnight in your time zone. Late entries will not be considered. Please submit each entry in a separate e-mail, in accordance with the rules below.

Those are the general rules. Here are the specific steps required to win. Do read them all carefully, as I am anticipating vigorous competition. Please be aware that entries that do not follow the rules will be disqualified.

1. Select a scene no more than eight pages in length from your manuscript or manuscript-in-progress that best demonstrates the use of sense-oriented description and/or imagery.
Scenes may be excerpted from any point in the book, but do be aware that the judges will be assessing the writing by only this scene and your synopsis (see Step #5).

Pages must be in standard format for book manuscripts, in 12-point Times, Times New Roman, or Courier. Work that is not double-spaced, contains shrunken margins, or otherwise differs from standard format will be disqualified.

(For those in whom that last requirement induced deep despair: fear not. You will find step-by-step directions about how to apply the rules of standard format to entries to this contest here. I'm not out to trick anyone!)

All entries must be in English. Whether you choose to write in American English, Canadian English, or U.K. English, however, is entirely up to you. Just make sure it's spelled correctly.

2. Make sure that the scene in question does not include any overtly sexual act or profanity.
The goal here is sensual description that is specifically non-sexual. Remember, too, that the judges will be looking for a variety of senses to be addressed in the scene.

3. Polish your scene to a high gloss and save it as a Word document, as a .doc file
Only .doc entries in Word will be accepted — not TextEdit, PDF, or any other formats, please. Please title the Word file containing your synopsis as YOUR LAST NAME + SYNOPSIS. Please containing the scene with your name and the abbreviated title of your book (Austen Pride & Prejudice), not just as contest entry or the ever-popular Anne Mini contest (The last time I ran a contest like this, I received 42 entries with one of the other file name.)

4. In a separate Word document, give your name, address, e-mail address, and telephone number, as well as the category you are entering. On that same page, please include a 1-paragraph explanation of how the scene fits into the overall story of the book.
This is the only chance you're going to get to set up the scene for the judges, so make it count!

5. On the second page of the document described in #4, include a synopsis of no more than 1 page, giving the judges an overview of the book's premise, its main characters, and its central conflict.
Again, this synopsis must be in standard format. If you are unfamiliar with either standard format or how to write a 1-page synopsis, you will find explanations (along with examples) under the HOW TO FORMAT A BOOK MANUSCRIPT and HOW TO WRITE A 1-PAGE SYNOPSIS categories on the archive list located on the right-hand side of this page.

6. Make sure that both documents are properly formatted: precisely as they would appear in a manuscript submission.
Please be aware that correct formatting is a prerequisite to entry in this contest, not merely a judging criterion. If it is not double-spaced, in 12-point type, and featuring a slug line (Author's last name/book title/page #) in each page's header, the judges will not consider the entry.

7. Attach both Word documents to an e-mail.
Please include SSLC ENTRY and the category number in the subject line. Please also mention the category In the body of the e-mail. (It makes it easier to process the entries.) Again, the categories are:

Category I: Literary fiction, women's fiction, and mainstream fiction

Category II: Science fiction, fantasy, and paranormal

Category III: All other genre fiction, including romance and mystery

Category IV: Humor

Category V: Memoir

Category VI: Narrative nonfiction, cookbooks, and academic books

Make sure to say who you are, too, so we don't get entries mixed up. It's also a nice touch to say something pleasant (like "Howdy, Anne!") in the e-mail itself. I just mention.

8. Make sure to mention which category you are entering.
Seriously, we need to know this.

9. E-mail the whole shebang to contest(at)annemini(dot)com by Tuesday, October 30, 2012 Monday, December 3, 2012, at midnight in your time zone. If you are entering more than one category, please submit each entry in a separate e-mail.
Do I need to explain that the (at) should be rendered as @, or that (dot) should appear as a period? Nah, probably not; you all understand why reasonable people don't post their e-mail addresses online

Those are the rules! Please follow them closely. Indeed, you may wish to bookmark this page, so you may revisit and review them prior to hitting SEND.

Oh, and keep up the good work!