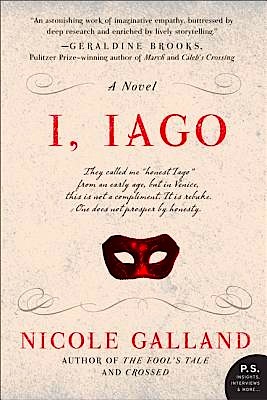 Okay, okay, so I didn't manage to get our planned whew-I-survived-PNWA treat up yesterday, as I had hoped, as a quick breather between talking about how to handle conference pitching with aplomb and today's plunge into how to handle a request for manuscript pages — which will still be happening later today, you will be delighted to hear. I have an excellent excuse, however: the other day, a truck burst into flames outside the salon where I was having my hair cut.
The first those of us inside the salon heard of it was the giant pop when the windshield exploded. Not the best time to have one's head in a sink, as it turns out. Both my stylist and I jumped so much that I have a gigantic bump on the back of my noggin. It's rendered it just a trifle difficult to focus on a computer screen.
And that, in case any of you had been wondering, is why fiction has to be so much more plausible than nonfiction — and why simply slapping real-life events on the novel page so often doesn't ring quite true. Quite a lot of what happens in this zany world of ours would seem completely absurd if it popped up in a novel.
Case in point: would you believe it if Our Heroine not only rushed to her blog the instant she could see straight after that out-of-nowhere explosion, but posted twice in one day? Surely, that pushes the bounds of credulity; the fact that it is actually going to happen would be irrelevant.
Is my vision still a bit blurry, or are some of you sighing and shifting impatiently in your chairs? "Yes, yes, Anne," those of you eager to get requested materials out the door mutter, "I'm sorry for your whacked head, but we've been talking about practical matters for the last week. I've appreciated that, as I have a manuscript request burning a hole in my metaphorical pocket from my recent successful conference pitch and/or a query that hit the right note. I'm begrudgingly honoring your advice to read my submission IN ITS ENTIRETY, IN HARD COPY, and perhaps even OUT LOUD before I send it off to the agent of my dreams. But honestly, a cozy chat about plausibility in fiction? Or a discussion of craft with a respected historical fiction author, as the title of this post implies you're about to have? How can I do that and remain monomaniacally focused upon popping my manuscript into the mail as soon as I have satisfied your insane demands?"
All part of my evil plan, impatient shifters (but please, don't say popping to me right now; it makes my head throb). As it happens, evil plans, plausibility in fiction, craft, and the all-important issue of how to keep the faith throughout what can be a long, attenuated submission process — even if you hit SEND immediately after today's late-night post on how to present your work professionally, it's not at all uncommon for submitters not to hear back for months — are all part of this afternoon's treat.
So is the question of how to render over-the-top realities plausible on the page. Or wasn't plausibility something for which you had been scanning while you were re-reading the pages you intend to submit IN THEIR ENTIRETY, IN HARD COPY, and, if you want to make me happy, OUT LOUD?
Okay, that's why you might want to pay close attention to the content of this discussion, impatient shifters. Now, allow me to introduce my discussant, a highly-respected historical novelist deeply gifted at bringing even the most over-the-top events of years past into vivid, plangent, and utterly plausible life on the page: Nicole Galland.
Nicole Galland's terrific new retelling of OTHELLO, I, Iago came out a few months back, and although you of all people know I am not prone to gushing, I think it's one of the best historical novels of recent years. I also think it's both a terrific read and a great example for those of you toiling away in the currently popular vineyard of reconceiving classic tales. From the publisher's blurb:
From earliest childhood, the precocious boy called Iago had inconvenient tendencies toward honesty—a "failing" that made him an embarrassment to his family and an outcast in the corrupted culture of glittering, Renaissance Venice. Embracing military life as an antidote to the frippery of Venetian society, he won the glowing love of the beautiful Emilia, and the regard of Venice's revered General Othello. After years of abuse and rejection, Iago was poised to win everything he ever fought for…

…until a cascade of unexpected betrayals propel him on a catastrophic quest for righteous vengeance, contorting his moral compass until he has betrayed his closest friends and family and sealed his own fate as one of the most notorious villains of all time.
Pretty exciting, eh? Actually, for once, a blurb has undersold the dramatic action — and the genuinely astonishing twists of the plot.
Yes, even if one happens to know Othello awfully darned well. I do, as it happens: I've acted in it. Heck, I've played more than one role in it. And more than one turn of events made me not only gasp out loud, but put that pen with which a prudent author interviewer always takes marginal notes right through the page.
Think about that. Usually, I don't jump for anything less than a nearby explosion.
Seriously, one of the occupational hazards of being an editor is the deadening of one's capacity for surprise. Editors are notorious for rolling their eyes over mild foreshadowing on page 14 and murmuring, "Oh, great, now I know how the book ends." If you are the type of person that likes to receive a story arc in sequential chunks, I would strenuously advise against accompanying an editor to a movie.
That suggestion is brought to you, incidentally, by the unlucky soul that happened to be occupying the adjacent loge seat when I saw The Sixth Sense. The first time the mother appeared onscreen and did not ask how her child's therapy session had gone, everyone within three rows heard my annoyed huff, if not my whispered, "Oh, so the mother can't see the therapist; he must be a ghost. I'm bored now."
As you might imagine for a reader with that kind of attitude problem, it's rare that a plot catches me by surprise. So how is it possible that reading a story whose ending I know as well as Othello's kept me up all night reading because I wanted to know how it was going to turn out?
Which is, of course, the central problem in retelling any well-known classic. It's always a writing challenge to draw readers into a story, particularly one that takes place long ago, but it's an especially high dive with Shakespeare — and not merely because of the intimidation value of tackling one of the theatrical world's greatest tragedies. Even readers that routinely turn pale at the very thought of their high school English class' discussion of Hamlet may reasonably be expected to be familiar with the outlines of the plot: General Othello and the lovely Desdemona are in love, Iago convinces Othello to become madly jealous, and the stage quickly becomes littered with corpses.
To make the dive even higher, the literary world has in recent years applauded — and even expected — new takes on culturally well-known tales not only to render them fresh and accessible for current readers, but to do so from the point of view of the villain. In reimagining Othello, that presents quite a difficulty: Iago does some pretty loathsome things to the people around him, rendering him hard to like — and, unusually for chatty Shakespeare, the play's audience is actually not treated to much explanation of his motives.
How did Nicole conquer these twin challenge? By means of a writing choice that I think will delight and instruct those of us devoted to writing fiction: by delving so thoroughly into Iago's past and personality development that as he takes each step toward infamy, the reader is cajoled into saying, "Oh, okay — I can go along with that."
The result is hugely engaging. I, IAGO not only seduced me into liking the villain — something I would not have thought possible — but left me feeling by the tumultuous last quarter of the book that by having empathized with his increasingly warped sense of right and wrong, I had become enmeshed in his fate. Yet even though I could see it coming, even though I had picked up the book knowing that it had to come, the trip there kept catching me off guard, because I was experiencing it moment-to-moment with the protagonist-villain.
And that, my friends, is not something that happens all that often to those of us that murmur at the first mention of a character's hard childhood, "Oh, so he's the serial killer."
An unexpected fringe benefit that friends of the Bard will love: this story is so steeped in the Shakespearean ethos that small hints of his other works seem to have been built into the very plaster of the ballrooms and steel of the swords. Here is an image plucked from a sonnet; there is descriptor reminiscent of Juliet. And could that possibly be a reference to Pericles, Prince of Tyre?
It is, in a word, fun — not word I generally associate with tragedy. If I have a critique (other than having lost sleep to this story), it's that I would have liked to see both Desdemona's very genuine wit and Othello's descent into overwhelming paroxysms of jealousy in a bit more detail. Why was this great mind so easily overthrown?
But that's a minor quibble. As an established fan of Nicole's writing — and, in the interest of full disclosure, as someone who first met her during an audition for Measure for Measure at Harvard, back in the Reagan era — naturally, I expected to be charmed by the writing. I have to say, though, I think this is far and away her best book to date, and certainly one I have been frantically handing to every aspiring historical novelist I meet as a prime example of how it's done.
So, equally naturally, when she made a flying visit to Seattle recently, I dragged her into my back yard, turned a camera on her, and implored her to share her writing secrets. Unfortunately, before we began, I took off the hat I had been wearing on that hat day first, so you'll have to excuse my hair.
Seriously, its state requires excuse, so much so that had this not been such a meaty interview with such an old friend, I might have held off on posting it until I could find a gifted retoucher of videotape. But I promised you a treat, so I shall cast vanity to the winds.
How I suffer for your art, eh? Concentrate instead, please, on this year's bumper crop of lilacs — and a great conversation about craft with one of the best. Enjoy!
I wasn't kidding about the hair, was I? Those of us whose tint is, as Truman Capote put it so succinctly for all time, somewhat self-induced would do well to get into the habit of peeking at oneself in a mirror prior to doing any book promotion at all, much less a taped interview. Don't say I didn't warn you, present and future authors.
But let's get back to the problem of constructing an inherently hard-to-like protagonist so that the reader will like him well enough to want to follow him throughout an entire book. First-time novelists — especially those writing in the first person for the first time, and that's a lot of firsts — often don't think about this crucial part of the author's tacit agreement with the reader, but in either a first-person or tight third-person narrative, the protagonist is the reader's guide to the story. We're committed to seeing everything from his point of view.
So if that protagonist is too passive to ask relevant questions the reader wants to know, or not sufficiently nuanced in his worldview to be able to observe in useful detail, or too unpleasant to be good company for a few hundred pages, the reader may feel slightly cheated. Yes, even if the plot is very exciting: would you want to go on a tour of a haunted house with a guide that steered you away from the dark corners, did not seem to know much about the house's history, or declared every fifteen seconds that anyone who believed in ghosts was an idiot?
Of course not. You want your guide to fit with the atmosphere. By the same token, in a historical novel, you want your protagonist to be both plausibly of his era and fascinating to follow.
Nicole's protagonist and narrator is abundantly both, on both overt and subtle levels. At first, Iago seems merely sensitive and observant, a boy not born into a social class that would permit him the luxury of picking his own career. Increasingly determined to set his own course despite a demanding father's demands (especially well-drawn) and a frivolous social order not given to recognizing real worth, he has to fight hard to remain honest, and it frequently costs him dearly.
So when he begins to feel just a bit resentful of others' advancement, who can blame him? Why shouldn't he gain the wife he wants, the promotion he craves, the spot at the exotic newly-minted general's side? Shown through Iago's eyes, his wants seem so reasonable, even moderate, and his opposition so privileged that we cannot help but cheer him on as he navigates the complex world of Venetian military and social politics.
By the time he starts to display enough sharp-edged jealousy to startle us, the reader is already implicated in what gradually emerges as a slow-acting, closely-observed madness from the point of view of the madman. Iago genuinely wants to believe he is doing the right thing as he continues to do more and more egregiously wrong ones.
The great characterization trick that keeps the reader following him: his justifications remain insidiously plausible, right up to the point when not even he can believe what he has done. But by then, as in all great tragedy, self-knowledge can no longer save him — or anybody else. The die is cast.
That's not a characterization feat that could have been pulled off by just telling the reader all of these things. But how the heck does one show progressive madness from the increasingly mad character's point of view?
So there's another tip for those planning to give or conduct video interviews: don't sit under a large, bug-attracting tree. Or add nice, juicy chunks of fruit to your iced tea.
Apparently, flying insects are real camera hogs. Stick with water, okay?
That practical tip out of the way — you know me; I'm always toiling to help make the life literary a bit easier for writers — I don't want to set up the next clip too much. The discussion turned shortly thereafter from perspective and craft to more fundamental characterization issue of inhabiting one's character thoroughly enough to be able to see his world through his eyes — and feel it with his skin.
But I promised you a solid discussion of plausibility, did I not? Here it is — and, as plausible fiction always is, it's detail-oriented and down-to-earth. Those of you constructing fight scenes might want to pay particularly close attention to this segment; it's full of practical tips.
Here's the promised link to Nicole's previous novel, Crossed: A Tale of the Fourth Crusade. Heck, while we're at it, let's take a gander at the publisher's blurb for that, too:
In the year 1202, tens of thousands of crusaders gather in Venice, preparing to embark for Jerusalem to free the Holy City from Muslim rule. Among them is a lowly vagabond Briton, rescued from damnation by a pious knight who burns with zealous fire for their sacred undertaking. And so they set sail, along with dedicated companions—and with a beautiful, mysterious Arab "princess" whom the vagabond liberates from a brutish merchant. But the divine light guiding their "righteous" campaign soon darkens as the mission sinks ever deeper into catastrophe, disgrace, and moral turpitude—as Christians murder Christians in the Adriatic port city of Zara, tragic events are set in motion that will ultimately lead to the shocking and shameful fall of Constantinople.

Impeccably researched and beautifully told, Nicole Galland's Crossed is a stunning tale of the disastrous Fourth Crusade—and of the hopeful, brave, and driven who were caught up in and irrevocably changed by a corrupted cause and a furious battle beyond their comprehension or control.
And now let's move on to the my favorite clip, a discussion of how the opinions of others so often shape writers' conceptions of their own talent. Those of you prone to late-night anxieties about your writing may want to bookmark this part.
Let me underscore one of those points: never give anybody else the power to tell you not to write. Because we live in a society that believes that if a book is any good, it will automatically get published — since, as we all know, the Book Fairy magically appears on every talented aspiring writer's doorstep the instant after the writer has typed THE END, bearing the perfect agent and a publication contract — it's incredibly easy for aspiring writers to come to believe that they are not real writers until they have a book out. Or until they land an agent, or win a literary contest.
Yes, talent is necessary to achieve these laudable goals, but it's not the only requisite. Luck plays a role, too, as does perseverance. As literally everyone who has ever handled manuscripts for a living could tell you — yet surprisingly seldom do — plenty of brilliant books never make it into print. Plenty of marvelous writers never land an agent. And plenty of agents and editors shake their heads every day over promising queries and submissions, murmuring, "Gee, I would love to live in a world in which I could sell this book."
One could regard that as depressing. One could also regard it as a fabulous reason to keep writing — and querying, and submitting. The literary world's tastes change all the time. Perhaps today isn't the day that agent or editor is living in the right world for your book, but tomorrow may well be.
You'll never know unless you have your manuscript ready and waiting, will you?
Please join me in thanking Nicole Galland for sharing her wit, wisdom, and insight with us — and please, have faith in your writing. These two pros are here to tell you that ultimately, you need no one's permission to write.
And to continue writing. Keep up the good work!