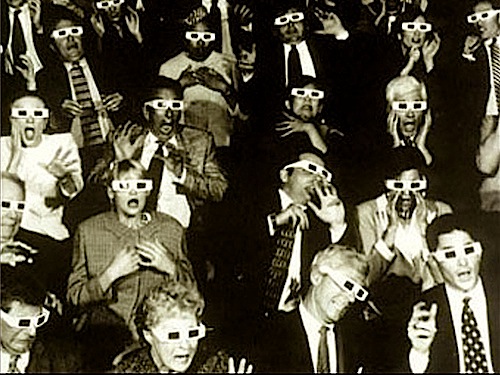 I have quite a bit of material to cover today, but before I launch into what you will be delighted to hear is a brand-new series that has nothing whatsoever to do with red flags on the first pages of manuscripts (well, not much to do with them, anyway), I wanted to take a moment to direct the attention of those of you who don't habitually read the comments on recent posts (a VERY worthwhile endeavor, often, since readers ask such terrific questions) back to last Tuesday's post. As those of you with retentive memories will no doubt recall, I raised as a cautionary exemplar of the perils of giving up too easily a character in the soon-to-be-released Canadian indie film ONE WEEK, a gloomy fellow who, according to the rather intrusive voice-over narration, had abandoned his submission process just before he would have reached precisely the right editor at HarperCollins, despite the fact that this fine publishing house, like all of the US majors, does not accept unagented submissions.
I'm delighted to report that a generous soul at HarperCollins caught my ramblings on the subject and wrote in to report that HC has recently established Authonomy, a site that encourages aspiring writers to post excerpts of their work for peer review, essentially. Those that receive the best reviews have a shot passing under the eyes of precisely the kind of editors the hero in ONE WEEK failed to have the tenacity to reach.
What's the difference, you may well be wondering, between Authonomy and similar sites? You're going to want to read what the HC denizen has to say on the subject.
No, you're going to have to go see for yourselves. Shoo.
I have to say, I'm a big fan of writers reviewing one another's work — and not only, as is often the case on the web, when there's a competition at stake. Writers often, as John Irving is fond of pointing out, to have strong and sometimes indefensible tastes (hey, he said it; I didn't), but they tend to read more carefully than other readers. They're also — and this is vitally important, if one is handing around manuscripts prior to submission — are far, far more likely to catch the kind of errors that might send Millicent the agency screener into a tizzy.
I told you that the series to come had a little something to do with those pesky red flags. If you're in the throes of querying, now is a terrific time to be seeking out sharp-eyed first readers to help ferret out manuscript problems before you slip those pages under Millicent's notoriously gaffe-sensitive retinas.
I heard that giant collective guffaw from my long-term readers. "When precisely," you are no doubt asking yourselves, "does Anne think it ISN'T a good time to scan a manuscript for faults that might annoy Millicent? Or, at the very least, to scan it for common mistakes and deviations from standard format?"
Okay, you've got me there. I preach that particular gospel quite a bit here, and with good reason: it is absolutely vital to clear your manuscript (and query letter, and synopsis) of spelling and grammatical errors, pronto. Or at least before you send it out, whether to the pitiless scrutiny of an agency, the criticism of a literary contest, the daunting prospect of self-publication, or even a solid peer review.
Why? Because in any of these fora, the author is generally held responsible for mistakes. You'll want to minimize them.
If you're submitting your work to an agent, this is absolutely basic to success. Since agency screeners tend to stop reading after just a couple of spelling or grammatical errors, giving a book an honest shot at getting picked up means taking the time to create clean copy. This is not a business where good enough is in fact good enough; technical perfection is expected.
I've said it before, and I shall no doubt say it again: it's worth your time to rework your manuscript until it fairly shines.
And I'm not just talking about just running your pages through a standard spell-check, either — although you'd be astonished, I hope, at just how few submitters apparently take even that minimal precaution. Spell check, by all means, but there is no substitute for the good ol' human eye running down a PRINTED page of text for catching errors.
I'm going to make that admonition even stronger: because technical perfection is so important, I implore you, DO NOT rely upon your word processing program's spelling and grammar checker as your only source of proofreading. As any professional editor will tell you, they tend to be rife with technical errors — mine, for instance, regularly tells me to use the wrong form of there, their, and they're — and it's far too easy for a slip of the mouse to convince your dictionary to accept caseless when you mean ceaseless.
I can already see my long-time readers getting out their hymnals to sing along, so let's go ahead and sing it together: NEVER submit a manuscript without first reading it IN ITS ENTIRETY, IN HARD COPY, and OUT LOUD.
Why not proof on your computer monitor? Because, as those editors to whom I referred above will happily tell you, the screen is not the best place to proofread, even if you read every syllable aloud (which I recommend, particularly for novels that contain quite a bit of dialogue). It's just too likely that the eyes and the brain will blur momentarily in the editing process, sliding past an error unseen.
Yes, even if you have a simply immense computer screen — this is an instance where size truly doesn't matter. (And the masses rejoice!)
I know whereat I speak here. Since I edit professionally, I have a monitor that could easily balance a small litter of puppies on it, but I ALWAYS use hard copy for a final edit, both for my work and for my clients'. As my downstairs neighbor would, I'm sure, be overjoyed to tell you, if a deadline is close, I'm going to be sitting in my library, reading the relevant manuscript in its entirety, in hard copy, out loud.
I'm funny that way. You should be, too.
After you have proofed and poked the slower movements of your text, I STRONGLY urge you to have at least one third party reader take a gander at it. At the risk of sounding like the proverbial broken record, it is NOT the best idea in the world to be the only eyes who see your work before it lands on an agent's or editor's desk. (Or the press, if you are intending to self-publish.)
Gaining some outside perspective, via a trustworthy first reader, has many benefits. Most notably, as I intimated above, good pre-submission feedback can enable you to weed out the rookie mistakes that tend to result in our old pal Millicent the screener's choking on her coffee and reaching for the form rejection letter. Like, for instance, misspelling your own name or address on the title page.
Stop laughing — it happens more than you might think. Writers are often in a tearing hurry to pop those requested materials into the mail.
Other than the simple fact that other eyes are more likely to catch mistakes than you are the 147th time you read a text, there is another reason that you should run your work by another human being before you submit them. I tremble to report this, but it is very, very common for writers to send off the first chapter or three of their novels WITHOUT EVER HAVING ANYONE ELSE READ THEM.
The result, of course, is that the agent's feedback is the first time many writers EVER get an outside opinion of their work.
Was that vast collective ulp! the sound of those of you familiar with the gist of my last two posts choking on your herbal tea? What you just thought is precisely correct: due to the pervasiveness of the form-letter rejection, feedback on submissions is usually either minimal or non-existent.
Or so generic that it could apply to any manuscript Millicent saw — remember, just because a rejection letter or e-mail is personalized with your name doesn't necessarily mean that it was written freshly in response to reading your book. Stock phrases like I just didn't fall in love with it, this is a tough market for fiction, and it doesn't meet our needs at this time have graced rejection letters for many years; they're not intended to serve as meaningful feedback, but as a polite negative.
It does not, in short, tend to be feedback that's likely to help a writer improve her work before the next round of submissions. Your writing deserves feedback with content you can use.
Now, there are a lot of places you can receive such feedback. You can ask a professional freelance editor, as I mentioned back in December (for tips on finding one that's a good fit for you, please see the aptly-named HOW DO I FIND A FREELANCE EDITOR? category on the list at right); you can join a critique group; you can exchange pages with another writer, preferably one who writes in your book category. No one method is right for everybody, so you may need to experiment a little before figuring out how you most like to receive feedback.
But remember back at Thanksgiving, when I was preparing you for that inevitable moment when some well-meaning co-celebrant leans over to ask, "So, dear, how's your writing coming? Published anything yet?" No matter how sincerely this person asks to read your work, no matter how flattering her request may be, no matter how much she swears that she would love nothing better than to read it and tell you what she thinks — if this person is a close friend, lover, would-be or ex lover, or — sacre bleu! — a family member,
DO NOT, UNDER ANY CIRCUMSTANCES, MAKE THIS PERSON THE FIRST READER OF YOUR BOOK.
Long-term readers, chant it along with me now: the input of your best friend, your mother, your siblings, and/or your lover(s), however charming it may be, is unlikely to yield the kind of concrete, tangible feedback every writer needs. No offense to your kith and kin, but it's true. Ties of affection do not necessarily good readers make.
Far be it from me to suggest that anyone who cares about you might be sweet and generous enough to tell a few white lies to spare your feelings, but frankly, it happens. Be grateful that you have such supportive folks in your life. Cherish them; appreciate them; cling to them with the tenacity of an unusually insecure leech.
But DO NOT, UNDER ANY CIRCUMSTANCES, MAKE THESE PEOPLE THE FIRST READERS OF YOUR BOOK.
Get other first readers for your manuscripts, because a first reader who does not have the objectivity — or, often, the reading experience in your genre — to tell you the truth about your manuscript is simply not useful for a writer.
The closer the emotional tie, the lower the objectivity — and no, smart people who read a lot are not exempt from this rule. Even if your father runs a major publishing house for a living, your sister is a high-flying agent, and your lover reviews major novelists regularly for THE WASHINGTON POST, they are unlikely to have the perspective necessary to give you objective feedback.
Why? Because they like you.
Don't fault them for that. It's their job to make you feel better about yourself — or to make you feel worse about yourself, depending upon your taste in relationships and familial patterns.
So when your Aunt Ermintrude says she'd just LOVE your manuscript (and trust me, at some point, she will; everyone likes the idea of getting a free advance peek at the next big bestseller), I give you my full permission to use me as your excuse for saying no.
Do it politely, of course, as if you were acting upon medical orders. "I'm sorry, but I've been advised by Dr. Mini that until I find an agent, I need to limit myself to objective readers," or "I'd love to, Aunt Ermintrude, but I have a writing group for feedback — what I need you for is support!" tends to go over MUCH better than, "What, are you just trying to get out of buying a copy of the book?"
No one likes getting called on that. Trust me on that one; I'm a doctor, after all.
And, let's face it, when you do have a book coming out, you DO want your Aunt Ermintrude to buy it — and to talk all of her friends into buying it. If you think that professional writers don't cadge on their relatives this way, think again: most of the pros I know keep mailing lists of everyone who has ever cut their hair, cleaned their teeth, listened to their son's book reports, etc., to send a postcard the instant a new book of theirs comes out.
Oh, before I forget, here's a bit of advice for those of you who already have agents and/or publishing contracts: break yourself of the habit NOW of promising free copies of your future books to your kith and kin. Since authors now receive so few copies – and are often expected to use those for promotion — it's really, really common for the writer to end up having to BUY those promised freebies to distribute.
Yes, you read that correctly. Picture everyone who has ever said to you, "Oh, you'll have to send me a copy when it comes out," and do the math.
Promise to sign it for them instead. Get Aunt Ermintrude — and everyone else who loves you — used to the idea that supporting you means being willing to shell out hard cash for your book. Let them know that it's one of the ways you would prefer to receive affection.
But DO NOT, UNDER ANY CIRCUMSTANCES, MAKE ANY OF THESE PEOPLE THE FIRST READER OF YOUR BOOK.
Is any of this sinking in? Okay, here's a pop quiz: it's Valentine's Day, and you find yourself wrapped in the arms of some charming, well-meaning soul who whispers those words that make the average aspiring writer melt like butter, "I'd LOVE to read your book."
You know what your response will be, right? Right?
Hey, stop fantasizing about meeting a gorgeous stranger who wants to read your book and concentrate. Trust me, it will be better for both your book and your relationships with your loved ones if you thank him/her/them profusely — and say no.
Ditto with loved ones of every description.
As those of you who have been reading this blog for a while are already aware, I definitely practice what I preach in this respect. My mother is one of the best editors I've ever met, an eagle eye with 60 years of manuscript-wrangling experience (yes, really). Naturally, she is eager to read my work, but we've both been in this business long enough to know that giving birth to a writer pretty much automatically disqualifies a reader from being particularly objective about that writer's work.
So yes, in answer to that loudly unspoken question, I do know precisely how hard it is to say, "I love you, but I don't want feedback from you."
I can feel that some of you still aren't convinced. Perhaps you have kith and kin who just adore giving their unvarnished opinions to you, ostensibly for your own good. "Is it really worth worrying," I hear voices out there saying, "The cousin who told me I looked stupid in my prom dress will be afraid to tell me that Chapter Three doesn't work? Since Grams has no problem telling me that she hates my husband, why should she hesitate to rip my novel to shreds, if it needs it?"
This is the other primary reason not to ask your loved ones for feedback, even if they are noted for their blithe indifference to any pain their truth-telling might cause to others: if you care about the advice-giver, it's hard NOT to be emotionally involved in the response.
Ponder that for a moment, and you'll see that it's true. If your favorite brother critiques your book, rightly or wrongly, it's probably going to hurt more than if a member of your writing group gives precisely the same advice. And by the same token, the emotional baggage of the relationship, even if it is neatly packed and generally non-obtrusive, may make it harder to hear the advice qua advice.
Also — and I hesitate to bring this up, because, again, I'm sure your kith and kin are marvelous human beings to a man — but all too often, critique by loved ones often runs in the other direction, particularly if you happen to be loved by the type the psychologists used to call passive-aggressive.
I have had many, many editing clients come to me in tears because their significant others have pounced on the first typo of the manuscript as evidence that the writer should never have put pen to paper at all. Long-repressed sibling rivalries often jump for joy when they see a nice, juicy manuscript to sink their teeth into, and are you quite sure that your best friend ever forgave you for the time that your 4th-grade soccer team beat hers?
What you need is feedback on your BOOK, not on your relationships. Or, at least, that's what you need in order to improve your book. (The state of your relationships is, of course, up to you.)
Which is why (cover your ears, because I'm about to start shouting again) YOU SHOULD NOT, UNDER ANY CIRCUMSTANCES, MAKE ANY OF THESE PEOPLE THE FIRST READER OF YOUR BOOK.
Often, too, when you're dealing with people unused to giving feedback, being overly-judgmental is not even a reflection of their opinions of your book: in many cases, being vicious is what people think giving feedback means. (And if you doubt this, take a gander at the first efforts of most movie reviewers, who evidently believe that the title critic means that they should never, under any circumstances, say anything positive about a movie that might, say, induce a reader to go and see it.)
I'm not saying not to show your work to your kith and kin — if it makes you happy, do. But even if your Aunt Mary won a Pulitzer in criticism last year, you probably should not rely solely upon her critique of your manuscript.
Yes, I know: finding good first readers is a whole lot of work, especially if you live in a small town in what is generally described as the middle of nowhere. But, at the risk of wearing out the record, if you are going to be called on a mistake, it is FAR better to be a little embarrassed by a good first reader than rejected by a hyper-critical agent, editor, or contest judge.
That way, you can fix the mistakes when the stakes are low – and, frankly, you're far more likely to get usable feedback. If you are one of the many too shy or too busy to show your work to others, yet are willing to send it out to be evaluated by grumpy literary assistants hyped up on seven lattes before lunch, consider carefully whether you really want your first reader to be someone who does not have either the time or the inclination to give you tangible feedback.
Because, really, will We're sorry, but your manuscript does not meet our needs at this time tell you whether that orgy scene in Chapter 8 is the problem, or if it's your constant use of the phrase, "Wha–?"
Trust me, you need first readers who will tell you PRECISELY that.
Next time, I shall talk about strategies for getting the kind of good, solid feedback you need without treating your first readers like mere service-providers. (Hey, if you want to do this without engendering social obligations, you really should be working with a paid professional freelancer, rather than your friends.)
Until then, keep up the good work!