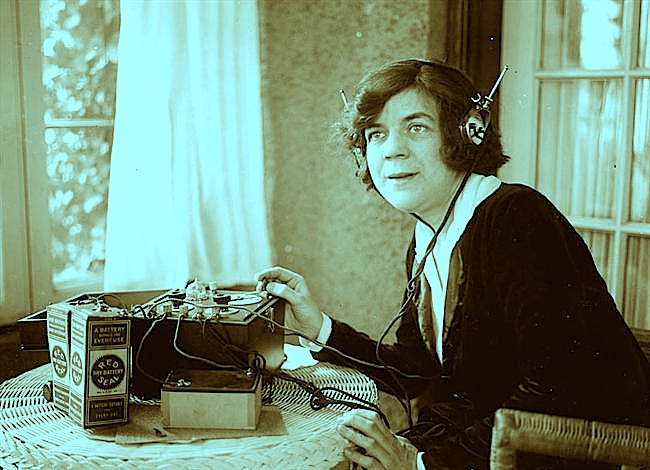 There's been quite a bit of interesting discussion of late in the comments about what does and does not constitute good dialogue. Why, just the other day, a reader asked a startlingly simple but trenchant question: what authors did I think had a good ear for dialogue?
Immediately, as is my wont, I started thinking of authors — specifically, those who write the kinds of books I happen to be reading at the moment. That's not altogether surprising, since not everyone reads every category of book, and what might ring true on a memoir's pages could come across as maddeningly incommunicative in a mystery. What works beautifully in literary fiction might seem downright florid in a Western, and heaven knows, however finely "Whatever!" might fit into a YA scene, it would just seem out of place in most adult fiction.
In short, what might be a good recommendation to a writer in one genre would not necessarily be useful for a writer in another. But you, my friends, read and write across every conceivable book category, don't you?
Here is what I propose, if you are up for it: tell me which writers in your chosen book category have the best ear for dialogue, and why you think so. To render these stirring endorsements more useful as examples to others, kindly mention the category in which you write.
The authors you name need not necessarily be your favorite writers, or even those you believe to be exceptionally good ones. What I am hoping to hear is who you think is the best at writing dialogue that rings true to the characters peopling the lifeworlds in these books.
Since the asker of the original question writes YA Fantasy, I would particularly like to hear from writers of YA and fantasy, respectively, but honestly, the more book categories we can address here, the better. Also, the more of you who weigh in, the better an idea I shall have of what kind of examples will best speak to you in future posts.
In case I'm being too subtle here: if you want me to talk more about your chosen kind of writing, this would be an excellent opportunity to offer me incentive to do it. Heck, get your whole writing group to chime in.
So please let me hear your thoughts on the subject! I'd love to hear your suggestions and insights. And, of course, keep up the good work!