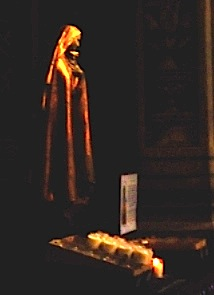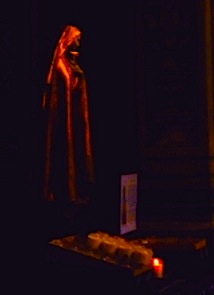 I think that revisiting some of our well-beloved (and much-hated) list of reasons agents give for rejecting submissions on page 1 is being very fruitful, but it's a mite depressing, isn't it? I'm re-posting only selected ones, moving through the dialogue-relevant ones, as swiftly as I can, but still, it feels a bit like wading through mud. Thick mud, the kind that doesn't come off easily in the wash.
Not to nag, but I suspect it feels that way in part because folks have been chiming in less than usual in the comments. That could mean one of three things: you don't have anything to say, you're all off madly pulling together queries and submissions in anticipation of the annual Return of the Literary to New York-based agencies and publishing houses after Labor Day , or even this limited dip back into the dreaded rejection list has stunned and shocked half of you into a coma.
Present-day Anne here: the comments on this post the first time I ran it indicated that the coma option was the most popular response, followed closely by manuscript-shredding despair. As honest and incisive reader Reba pointed out:
Having spent the afternoon reading this entire series, I am struggling to not permanently trunk everything I've ever written. Fortunately, that whinging reaction triggered my stubborn streak and I have come to accept that what is necessary is a good, hard look at what I've written and, I shudder to say, an enormous amount of actual WORK before I subject the poor Millicents of the world to my prose.
I find this attitude very healthy, truth be known. Naturally, it's annoying to hear that professional standards for breaking into the biz are quite a bit higher — as well as quite a bit more specific — than the average aspiring writer has been lead to believe, or even than what that same writer may have seen done in books published ten years ago or by already-established authors. Those of you who have poured your heart, time, and intellect into producing a manuscript have every right to find that news irritating. Have a good, old-fashioned tantrum about it, then do what Reba did: take a critical look at your own work and move on.
Why am I bringing this up just before we launch into today's blast from the archived past, you ask nervously? Well, I'm hoping to be winding up out trip down memory lane fairly soon — before Labor Day, we've got contest-winning first pages to discuss at length and a truly exciting guest blog (more on that later). In this interval, I also hope many of you are busily preparing your entries for the Author! Author!/Hard Time Words Across the Water literary contest; deadline for entries is midnight (in whatever time zone you happen to be occupying) on September 6.
Why the rush to get through all of that before Labor Day? Well, that's when the NYC publishing world's annual exodus ends. While it might be a bit much to expect dancing in the streets, it will once again make sense to send queries and submissions in Manhattanite agents' general direction.
Not entirely coincidentally, I like to mark the occasion with an intense discussion of what does and does not make a good query letter. Heck, we're close enough to this exciting time of the year that I have punched up today's revisited post, to alter its original January-specific submission advice to some that's more applicable to this time of year.
So why are we sitting around gabbing? We have a lot to do this hot August evening. As the saying goes (or should, at any rate), no rest for the weary, the wicked, and the agent-seeker.
One caveat about the post to come: although some of the points below are not directly related to the construction and the revision of dialogue per se, all of them could be applied to dialogue scenes. In their rush toward reproducing dialogue realistically, aspiring writers often overlook opportunities to use dialogue for character development. But shouldn't interesting characters say interesting things?
Worth pondering, at least. Enjoy!
Does that large-scale collective whimpering I've been hearing over the last week, a sort of humanoid version of a slightly rusted machine cranking gears in stasis back into unaccustomed action, mean that many of you have leapt back into action and are laboring feverishly to prep those queries and long-requested submissions with an eye to popping those materials into the mail in a couple of weeks? If so, good thinking: early to mid-September is a grand time to be getting those marketing materials out the door.
Since some of you are probably planning to labor toward that laudable goal during the upcoming (and aptly-named) Labor Day weekend, this seems like an apt time to remind everyone of something I haven't mentioned in a while: if you're planning to query or submit electronically, either via e-mail or through an agency or small publisher's website, don't do it between Friday afternoon and Monday at noon.
Stop laughing; I'm quite serious about this. Anecdotal evidence strongly suggests that rejection rates are higher for queries and submissions sent over the weekend.
I'm not talking merely about this particular weekend, mind you, but any weekend, especially those that contain a national holiday on either end. Trust me, you don't want your e-query or e-submission lost in the just-back-from-vacation backlog.
Why avoid weekend e-submissions, when it's usually the most convenient time for the writer? For precisely that reason: because weekends are far and away the most popular time for contacting agents, their inboxes are almost invariably stuffed to the gills on Monday morning. If you wait to send off your missive until after lunchtime in New York, you will probably be dealing with a less surly and thus easier to please agent.
Or, more likely, a less overwhelmed screener, a Millicent who has had time to let her scalding-hot latte cool — or possibly be on her second or third — before reading what you sent. That increase in caffeine and concomitant decrease in grumpiness gives your query or submission a slight competitive edge over those that she finds stacked up in her inbox first thing Monday morning, when all she wants to do is weed through them as quickly as humanly possible.
Admittedly, this is often her goal, especially with queries, which routinely arrive at any well-established agency by the truckload. But as the Carpenters so often whined back in the 1970s, rainy days and Mondays always get her down.
So tell me: if you were she, would you be more or less likely than usual to shout "Next!" over the first submission or query that happened to run afoul of one of your pet peeves?
On a not entirely unrelated note, shall we get on with the many, many reasons Millicent is likely to reject a submission on page 1, so you can continue prepping to send out those submissions? As you may have noticed over the course of this series, most of the professional readers' pet peeves we've been discussing are at the larger level — paragraph, conception, pacing, choosing to include a protagonist with long, flowing red hair, etc. — but today's subsection of the list falls squarely at the sentence level:
55. Took too many words to tell us what happened.

56. The writing lacks pizzazz.

57. The writing is dull.

58. The writing is awkward.

59. The writing uses too many exclamation points.

60. The writing falls back on common shorthand descriptions.

61. Too many analogies per paragraph.
Most of these are fairly self-explanatory, but I want to zero in on a couple of them before I talk about sentence-level red flags in general. Objection #55, took too many words to say what happened, is to a great extent the offspring of our old friend, the thirty-second read-prior-to-rejection, but to professional eyes, text that takes a while to get to the point is not problematic merely because Millicent has to wait too long to see the action in action. To an agent or editor, it is a warning signal: this is probably a book that will need to be edited sharply for length.
Translation: this manuscript will need work.
Why might that in and of itself raise a raise flag for Millicent? Well, as we have learned over the course of this series, your garden-variety NYC-based agent would much, much rather that any necessary manuscript reconstruction occur prior to their seeing the book at all. Rather ironic, considering that same agent may well ask the producer of that 1-in-10,000 camera-ready manuscript for some fairly hefty revisions after signing her, but hey, the pros reason, an aspiring writer capable of producing a clean, compelling draft might reasonably be expected to produce a clean, compelling revision, too.
The reverse expectation applies as well, of course — and that can be most unfortunate for a Frankenstein manuscript that needs only one more solid revision pass to be market-ready. While the writer might well ( and with good reason) regard such a manuscript as close enough to perfect that it's worth starting to submit, it can be pretty hard for a swiftly-scanning Millicent to differentiate between a voice that's uneven because the writer was in a hurry to get it out the door and a voice that's uneven because the writer has not found the proper narrative voice for the book yet.
Why might that difficulty be problematic for a submitter? Because Millicent's boss would have to invest a great deal more time and energy in giving guidance to the writer still experimenting with voice; by contrast, all the agent would have to do for the writer who just hasn't ironed out the kinks yet is make a few generalized revision requests. By the same token, when faced with writing that's not polished, our Millie is left to guess whether the writer just hasn't had a chance to go back and buff it up a bit (and thus might be relied upon to do so without much coaching) or if — heaven forfend — the writer simply isn't experienced enough to be able to tell which sentences flow well and which do not.
That's why, in case you'd been wondering, even a quite beautifully-written submission that takes a while to warm up will often find itself in the rejection pile. Millicent does not want to risk running into her boss' office, exclaiming, "Here's one that you'll really like — but fair warning, the writer doesn't seem to realize that the book doesn't start until page 17. You don't mind explaining that to her, do you?"
Chances are that he will mind. Quite a lot, actually.
Which is a pity, especially for the large contingent of writers enamored of either most books written before 1920 or quite a lot of the literary fiction still being published in the British Isles, which often take pages and pages to jump into the story proper. Many's the time that I've picked up a volume that's the talk of London, only to think, "This is lovely, but Millicent would have been tapping her fingers, toes, and anything else that was handy four pages ago, muttering under her breath, 'Will you please get on with it?'"
This should sound at least a trifle familiar, yes? US-based agents tend to prefer books that start with action, not character development for its own sake, even in literary fiction. And I'm not necessarily talking about CGI-worthy fireworks, either: for the purposes of literature, conflict is action.
Which means, in practice, that even an unquestionably gorgeous 4-page introduction that deftly situates the protagonist with respect to time, space, social status, costume, dialect, educational level, marital status, voting record, and judgment about whether ice dancing is too harshly judged in the Olympics is less likely to be read in its entirety than a substantially less stylistically sound scene that opens, say, mid-argument.
The same principle applies to a dialogue scene that dwells on the same argumentative point for too long — or, even more common, consists entirely of people being polite and pleasant to one another. Remember, the point of good dialogue is not to hold a tape recorder up to actual speech; it's a tool to show interpersonal conflict, develop character, and move the plot along.
What should a reviser do when confronted with dialogue that does none of these things? Well, I don't know about you, but I find it warms up my editing shears wonderfully to imagine Millicent muttering, "Get ON with it!"
I know; it's limiting to have to think in these terms. But being aware of the pacing imperative prior to submission enables the talented writer with the 4-page opening to move it later in the book, at least in the draft she's marketing, and open with an equally beautiful conflict, right? As I've said many, many times before: a manuscript is not set in stone until it's set in print — and not always even then.
Translation: you can always change it back after the agent of your dreams signs you, but that can't happen unless you get your book past Millicent first.
To be fair, her get on with it, already! attitude doesn't emerge from nowhere, or even the huge amounts of coffee, tea, and Red Bull our Millicent consumes to keep up with her hectic schedule. Just as most amateur theatrical auditions tend to be on the slow side compared to professional performances, so do most submissions drag a bit compared to their published counterparts.
Sorry to be the one to break that to you, but the tendency to move slowly is considerably more common in manuscript submissions than an impulse too move too fast. As in about 200 to 1. Millicent often genuinely needs that coffee.
Yes, even to make it through dialogue scenes. When a reader sees as much dialogue as our Millie does, it's genuinely rare that a character says something that simultaneously makes sense for the ongoing scene, adds to character development, AND surprises her.
But that doesn't mean you shouldn't try. Especially on page 1.
Also, because so few submissions to agencies come equipped with a professional title page, most screeners will also automatically take the next logical (?) step and assume that a prose-heavy first page equals an overly long book. (Interestingly, they seldom draw the opposite conclusion from a very terse first page.) See why it's a good idea to include a standard title page — if you are not already aware of the other good reasons to do this, please see the TITLE PAGE category at right — that contains an estimated word count?
In short, it is hard to over-estimate the size of the red flag that pops out of an especially prolix first page.
And in answer to the question that half of you mentally howled at me in the middle of the last paragraph about how long is too long, it obviously varies by book category and genre, but for years, the standard agents' advice to aspiring writers has been to keep a first novel under 100,000 words, if at all possible.
Again, in case you're wondering: that's 400 pages in standard format, Times New Roman.
Before any of you start rushing toward the COMMENTS function below to tell me that you asked an agent at a recent conference about your slightly longer work, and she said rather evasively that it was fine, 60,000 – 110,000 words is fairly universally considered a fine range for a novel. (This is estimated word count, of course, not actual; if you do not know why the pros figure it this way, or how to estimate the way they do, please see the WORD COUNT category at right.)
Shorter than 60,000, and it's really a novella, which would usually be packaged with another work (unless the author is already very well-established); longer than 110,000, and it starts becoming substantially more expensive to print and bind (and yes, they really do think about that as soon as they lay eyes on a novel). Do check, though, about the standards in your particular genre and sub-genre: chick lit, for instance, tends to be under 90,000 words, and a quick romp through any well-stocked bookstore will demonstrate that many romances, mysteries, and humor books weigh in at a scant 40,000 – 60,000.
If your manuscript falls much outside that range, don't despair. Or at least don't despair until you've worked your way step by step through this checklist:
(1) Double-check that it is indeed in standard format
If you're not positive, please see the MANUSCRIPT FORMATING 101 and STANDARD FORMAT ILLUSTRATED categories on the archive list at right. If the margins are too wide or the font too big (Times New Roman is one of the most space-efficient), those choices can apparently add specious length to a manuscript.
(2) Make sure that you are estimating correctly
Actual word count is typically quite a bit higher than estimated. (Again, if you're unsure, please see the WORD COUNT category at right.) If actual and estimated are wildly different, use the one that's closest to the target range.
(3) If your word count is well out of range, don't include the word count in your query letter or title page.
I heard that great big gasp out there; I know that I'm one of the rare online writing advice-givers that recommends this. But frankly, since agents routinely have their clients leave the word count off too-length manuscripts, I don't see an ethical problem with an omission that will help your work get past the querying stage so it can be judged on the merits of the writing.
(4) Consider editing for length.
If it's too long to render that feasible, consider chopping the storyline into a pair of books or a trilogy, for marketing purposes. (What was that I said earlier about the possibility of changing it back later?)
(5) If 1-4 fail to solve the problem, you have my permission to panic.
Well, that took us rather far afield from sentence-level red flags, didn't it? Let's get back to those proverbial brass tacks.
Like taking too long to come to the point, #59, too many exclamation points and #61, too many analogies are also sins of excess, but the uncharitable conclusion screeners tend to draw from them are more about their perpetrators than about the books in question. What is that conclusion, you ask? The writer doesn't think this story or these characters are interesting enough to retain a reader's attention, and thus relies on punctuation and/or writing tricks to compensate.
Hey, I warned you that it was uncharitable.
To a professional reader, a manuscript sprinkled too liberally with exclamation points just looks amateurish. In much the same way that an insecure comedy writer will depict characters rocking with laughter in order to convey that a situation or speaker is supposed to be funny, a barrage of exclamation points reads like an artificial attempt to make prose exciting through punctuation.
Since these particular prejudices are shared by most of the writing teachers in North America, agents and editors will automatically assume that such a manuscript was produced by someone who has never taken a writing class. Not a good one, anyway. And while that is not necessarily a bad thing (professional readers often complain that they see too much over-workshopped writing), they tend, as a group, to eschew writers whom they perceive to still be learning their craft, because — wait for it — such writers are more time-consuming clients.
Yes, yes: of course, we're all still learning our craft as long as we live, but to be on the safe side, save the exclamation points for dialogue.
That made some of you dialogue-revisers sit up and take notice, didn't it? Generally speaking, exclamation points are far more comfortable in dialogue than in narrative paragraphs — but even then, take care not to go overboard. Punctuation is not really designed to take the place of description, after all; if a character is excited, there are a million ways to show it over and above simultaneously hitting the SHIFT and 1 keys.
If you suspect that your dialogue is exclamation point-heavy, try this experiment: select a chapter and circle all of the exclamation points. Then pick up a highlighting pen (you knew I wouldn't let you keep 'em in the drawer for long, didn't you?) and mark every non-dialogue sentence that ends in one of the pesky things. Take another color and highlight every piece of dialogue spoken by the protagonist that ends in an exclamation point. Using different colors for each speaker, repeat.
Now flip back through the chapter. What color predominates? How many pages between highlighting? How many paragraphs? How many lines?
Once you have identified patterns, you can begin to make strategic choices. If you find, for instance, that exclamation points tend to congregate in scenes between particular characters, ask yourself: am I using punctuation as a substitute for character or relationship development here? If you are using the exclamation points primarily for younger characters (a rather common unconscious authorial choice, by the way), are there speech patterns or vocabulary choices that would make the same point? What would happen if you picked the most exclamation point-using character, and removed the exclamation points from other characters' speech, to make the emphasis a character trait?
And so forth. There is no formula for how much exclamation point use is too much, but as with semicolons, norms vary from book category to book category. For most adult fiction and memoir, though, you should seriously consider removing most or all of the exclamation points from narrative sentences.
While over-use of exclamation points is often a mark of inexperience, #61, too many analogies, on the other hand, is often the result of having been exposed to too much writing advice. Most of us, I think, had similes and metaphors held up to us as examples of good writing at some point in our formative years, and I, for one, would be the last to decry the value of a really good analogy.
But too many in a row can make for some pretty tiresome reading. An amazingly high percentage of first pages are feature narration positively peppered with as if, as though, and our old friend like. While all of these analogy-introducers are perfectly acceptable in moderation, a too-heavy reliance upon them is one of the classic birthmarks of a first manuscript.
Why, you ask? Well, descriptive flights of fancy are by definition deviations from what's going on in the moment, right? As such, they can slow down a nice, dramatic scene considerably — and can weigh down an opening so much that it can't get off the ground. Take a gander at this lightly lavender-tinted passage, for instance:
Like a rat in a maze, Jacqueline swerved her panther of a sports car through the Habitrail of streets that is Nob Hill as if she were being pursued by pack of wolves howling for her blood. Her eyes were flint as she stared through the rain-flecked windshield, as reflective as a cat's eye at night. She had left her heart behind at Roger's apartment, bloodied and torn; she felt as though she had put her internal organs through a particularly rusty meat grinder, but still, she drove like a woman possessed.
Now, that's not a bad piece of writing, even if I do say so myself. The prose isn't precisely purple, but still, the analogies are laid on with a trowel, not a tweezers.
Taken individually, of course, there is nothing inherently wrong with any of the clauses above, but all in a row, such writing starts to sound a bit evasive. It reads as though the author is actively avoiding describing the car, the streets, or Jacqueline's feelings per se. To a screener who is, after all, in a hurry to find out what is going on in the book, all of those things that are like other things could provide distraction from what the story is ABOUT.
#60, writing that falls back on common shorthand, could be interpreted as a subsection of the discussion of clichés earlier in this series, but actually, you would have to read an awful lot of manuscripts before you started identifying these as tropes. Still, tropes they are, radically overused in submissions as a whole.
There are far too many stock phrases to list here, of course, but the agents on the panel specifically singled out She did not trust herself to speak, She didn't want to look, and a character thinking, This can't be happening — all of which are, from a writer's POV, are simple descriptions of what is going on.
But then, so is the opening, It was a dark and stormy night, right? Many a night has been devoid of significant light, and a significant proportion of those see storms. However, that doesn't mean It was a dark and stormy night isn't the champagne of clichéd first lines.
Or that Millicent doesn't see pointlessly resentful teenagers rolling their eyes, protagonists sighing as the sole indicator of disgruntlement, children growing up too fast, women pressuring men to get married, and men wanting more physical contact than their partners (possibly with those half their partners' ages) dropped into every third manuscript she sees. To a professional reader, such overused phrases and hackneyed concepts represent wasted writing opportunities.
Yes, they convey what is going on concisely and clearly, but not in a way that hasn't been done before. Remember, you want an agent to fall in love with YOUR unique voice and worldview, so using the phrases of others, even when apt, is not the best way to brand your work as your own.
Ultimately, though, you should tread lightly around all of today's objections for strategic reasons, because they imply something to a professional reader that you might not want to convey: because virtually any good first reader would have called the writer's attention to these problems (well, okay, perhaps not #60), they make it appear as though the screener is the first human being to read the submission. (Other than the author's mother, spouse, lover, best friend, or anyone else who has substantial incentive not to give impartial feedback, that is, but of that, more another time) To the pros, these mistakes make a submission read like a work-in-progress, not like one that is ready to market.
Uh-oh. Did that red flag just mean that this submission needs further work?
Remember, it's not all that uncommon for any given agent or editor to perceive him/herself to be the busiest human being on the planet. (Try not to dwell on the extremely low probability of this being true; it will only confuse the issue.) Your chances of impressing them favorably rise dramatically if your work cries out, "I will not make unwarranted inroads onto your time! You can sell my work as is!"
Please, I implore you, do not make an agency screener the first impartial reader for your work. Frankly, they just are not going to give you the feedback you need in order to learn how to bring your book to publication. They simply don't have — or believe they don't have– the time.
Acknowledging that you need feedback to bring your work to a high polish does not make you a bad writer; it makes you a professional one who recognizes that there is more going on in a submission that your expressing yourself. It makes you a savvy one who knows that a book is a product to be sold, in addition to being a piece of art.
It also makes you, if I may be blunt about it, a better self-marketer than 98% of the aspiring writers who enthusiastically fulfill their New Year's resolutions by licking stamps for SASEs on January first, or who will be blithely hitting the SEND button on their electronic queries and e-mails just after Labor Day.
Don't worry, weary first page-revisers: we're very close to being done with the rejection reason list. Hang in there, and keep up the good work!