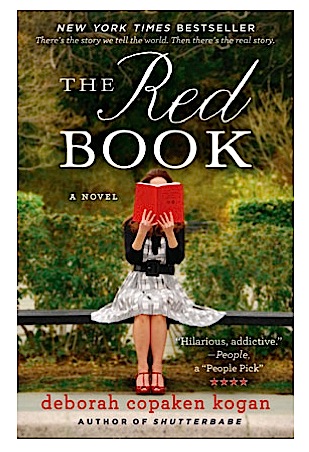 I don't usually post links to online articles, campers, but I wanted to give you a heads-up about an unusual piece just published on Café by the always thought-provoking Deborah Copaken. The article is a good example of short memoir writing — something I always like to celebrate. It's also, I suspect, going to be of interest to pretty much anybody who has ever hoped to make a living as a writer.
You see, the popular conception that getting published — nay, signing a first book contract — means instantly quitting one's day job is seriously outdated. It was never a particularly accurate view of how authorship worked (says the lady whose family has been publishing since the 1920s), of course. In recent years, though, the combination of plummeting advances, declines in hard copy book sales, and the costs of promotion and even editing being pushed onto authors has meant that one's work being recognized by a major publisher isn't necessarily a financial boon, if you catch my drift. Yet the myth persists that to have an even moderately successful book equals pulling in money by the wheelbarrow load.
It's rare that an established author writes about this experience, except in retrospect. That's why I'm so excited about Deborah's piece: the lady's had a novel on the bestseller lists, and not that long ago.
"Aha!" the masses cry, slapping its collective forehead. "That's why I know the name! You're talking about Deborah Copaken Kogan, author of the novel whose cover happens to be gracing the top of this post. If only someone would post links to The Red Book's Amazon page, or, for those who prefer an indie bookseller, Powell's."
What an excellent idea, masses — and good for you for paying attention to our ongoing (if rather sporadic) discussion of book promotion. You're well on your way to building up some excellent authorial karma. Chant the rule with me now: whenever you talk online about a book or author you like, it's courteous to include a link. It's especially kind if that link leads to a place to purchase the title in question.
My, we've learned a lot for what I'd intended as the briefest of notes, haven't we? To learn even more, find yourself a nice, comfortable chair and take a sobering look at what it's like to have a bestseller on your résumé. As I say so often, the more realistic an aspiring writer's notions are going into the publishing, the happier that writer is going to be throughout the whole shebang.
Speaking of book promotion, the comments on this post would be a terrific place to post your questions/concerns/clawing, pathological fears about it. As soon as we polish off our current series on exclusives, we're going to be hearing from some pros on the subject. After all, readers have to know that your book exists before they can read and fall in love with it, right?
Let's keep building that tool kit — and learning from one another. As always, keep up the good work!